Award winning, unique and beautifully sculpted 3D ceramic relief tiles with amazing detail! Sondra Alexander has accumulated a wide array of collectors all over the world! She can sculpt any animal! Simply send her a picture! These are the perfect gift, keepsake or remembrance of your special pet!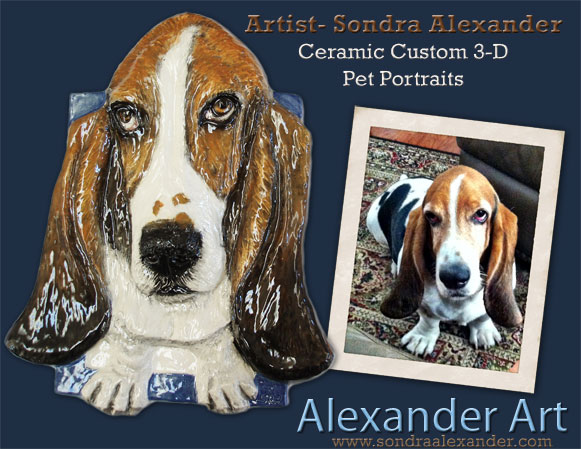 Custom Pet Portraits...over
400 Dog & Cat tiles in stock ready for purchase!
Ceramic Sculptured Tiles!
Sondra specializes in Ceramic Animal Portraits, Bronze and fine art . She services private individuals, designers and businesses.
Don't miss the fabulous Ceramic Cat, Equine, Zoo & Western Tiles!